Chairman Zhang Ping Meets Jin Yanbing, Chairman of the Board of Directors of Kongsun Holdings
On January 7, Zhang Ping, chairman of the Board of Directors of Beijing Energy International Holding Co., Ltd., met with Jin Yanbing, chairman of the Board of Directors of Kongsun Holdings Co., Ltd. at the company. The two sides conducted exchanges on business cooperation. They were joined by company's President Zhu Jun, Vice Presidents Huang Hui and Wang Liuhu, Vice President Wang Jieming and Assistant President and General Manager of Investment Management Department Wang Wei of Kongsun Holdings Co., Ltd.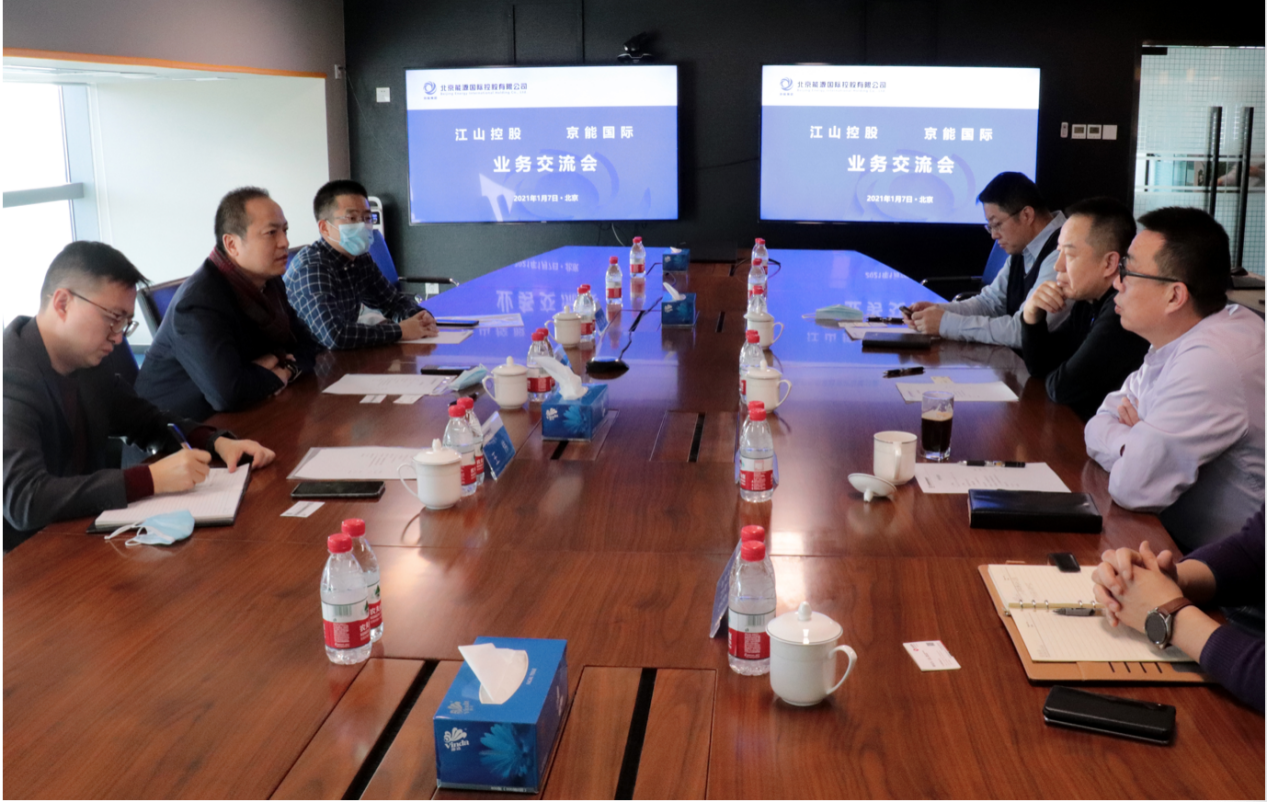 At the meeting, the two sides conducted full exchanges on market prospects, project development, and strategic investment in new energy, and carried out in-depth discussions on future development landscape and cooperation, market resource integration, regional management of power stations, and talent training.
Zhang Ping said that Kongsun Holdings is a trustworthy company and the two sides have established a good foundation of mutual trust based on previous cooperation. Going forward, Beijing Energy International will continue to work with Kongsun Holdings in project expansion, power market transactions, and new energy power station operation and maintenance. Efforts will be made to deepen strategic partnership in the principles of mutual benefit, win-win cooperation and common development.
Jin Yanbing said that Beijing Energy International has a highly efficient, talented and outstanding professional team, and its business planning and development are highly compatible with that of Kongsun Holdings. During the "14th Five-Year Plan" period, the clean energy field will embrace a new round of development opportunities. It is expected that the two sides will continue to make concerted efforts in the future to create a brilliant chapter.