On April 7, 2022, Zhu Jun, president of Beijing Energy International met with Chen Dechun, member of the Party Committee and deputy general manager of CSSC Haizhuang Wind Power (HZ Wind) in Beijing. The two sides had an exchange on in-depth cooperation in the development of new energy projects such as wind power. Zhang Xiaolin, assistant general manager of HZ Wind Sales Company, Yuan Chao, general manager of HZ Wind (North China), Zhao Li, international investment director of Beijing Energy International and other relevant personnel attended the meeting.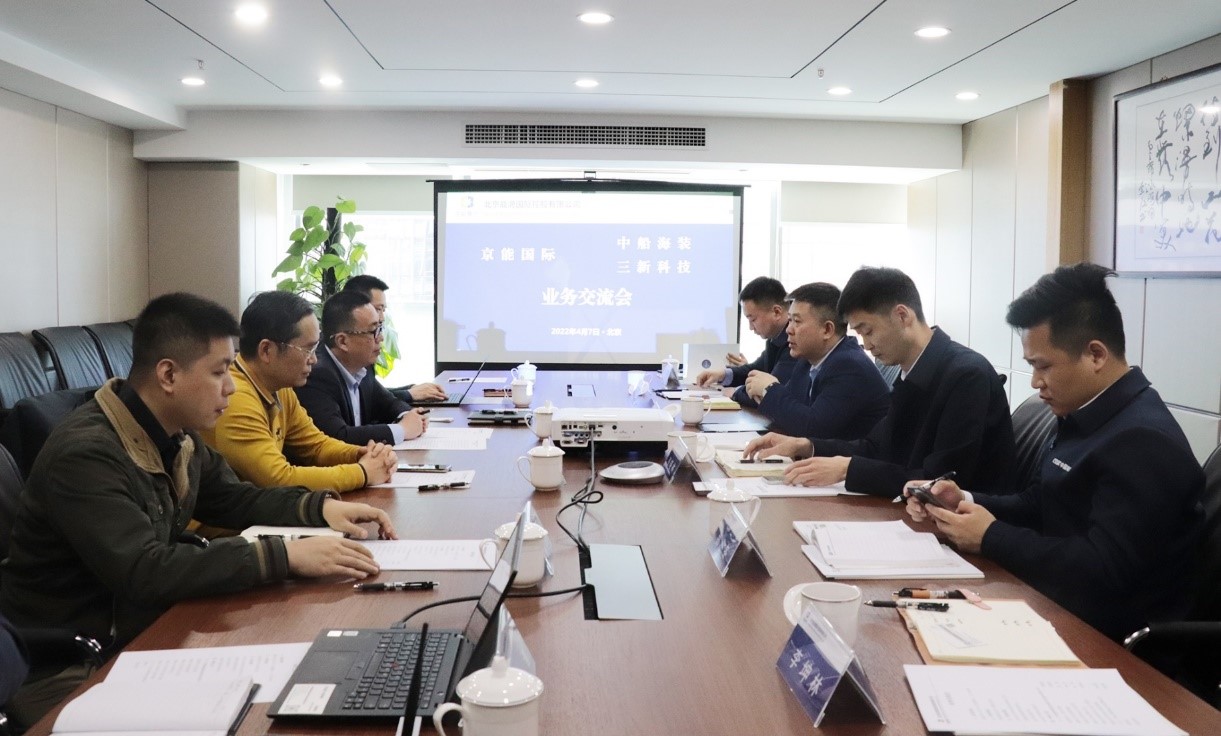 During the meeting, Zhu Jun extended a warm welcome to Chen Dechun and his delegation and introduced the company's international business and future planning. He said that it has close ties with HZ Wind in the earlier days and has reached a strong consensus on cooperation and development. He hoped that both sides would capitalize on their respective advantages, fully exchange on developing new energy projects and wind power resources nationwide, analyze and develop the cooperation modality for concrete achievements in order to establish an effective strategic cooperative relationship.
Chen Dechun introduced the latest business developments and planning of HZ Wind. He said that the company is willing to share nationwide wind measurement data and relevant data platforms to facilitate bilateral cooperation. They also discussed specific measures and priorities of planning for the integrated development of wind power resources and cooperation in Guangxi and other areas in the country.
Both sides agreed that they will further promote cooperation, achieve mutual benefit and common development, and contribute to the green and low-carbon development of the energy sector.