On September 6, 2022, Wang Liuhu, Vice President of Beijing Energy International met with Gao Jingbo, Chairman of Longkou CPPCC (Chinese People's Political Consultative Conference) of Shandong Province in Beijing. The two sides had an exchange on in-depth cooperation in energy storage. Huo Shuchun, Vice Chairman of Longkou CPPCC, Director of Industry and Information Bureau, Shan Chengrui, Director of Development and Reform Bureau, Secretary of Party Working Committee of Dongjiang Street, Guo Zhidong, Deputy Secretary of Party Working Committee of Nonggao District, and Wang Lei, Director of Investment Promotion Bureau of High-tech District; Chi Tongsheng and Zhao Fangjun, Chairman and Deputy General Manager of Shandong Dejin New Energy Science and Technology Co., Ltd.; Wang Qi and Peng Jin, Executive Director and Deputy General Manager of Beijing Energy International Integrated Energy Company, and other relevant personnel attended the meeting.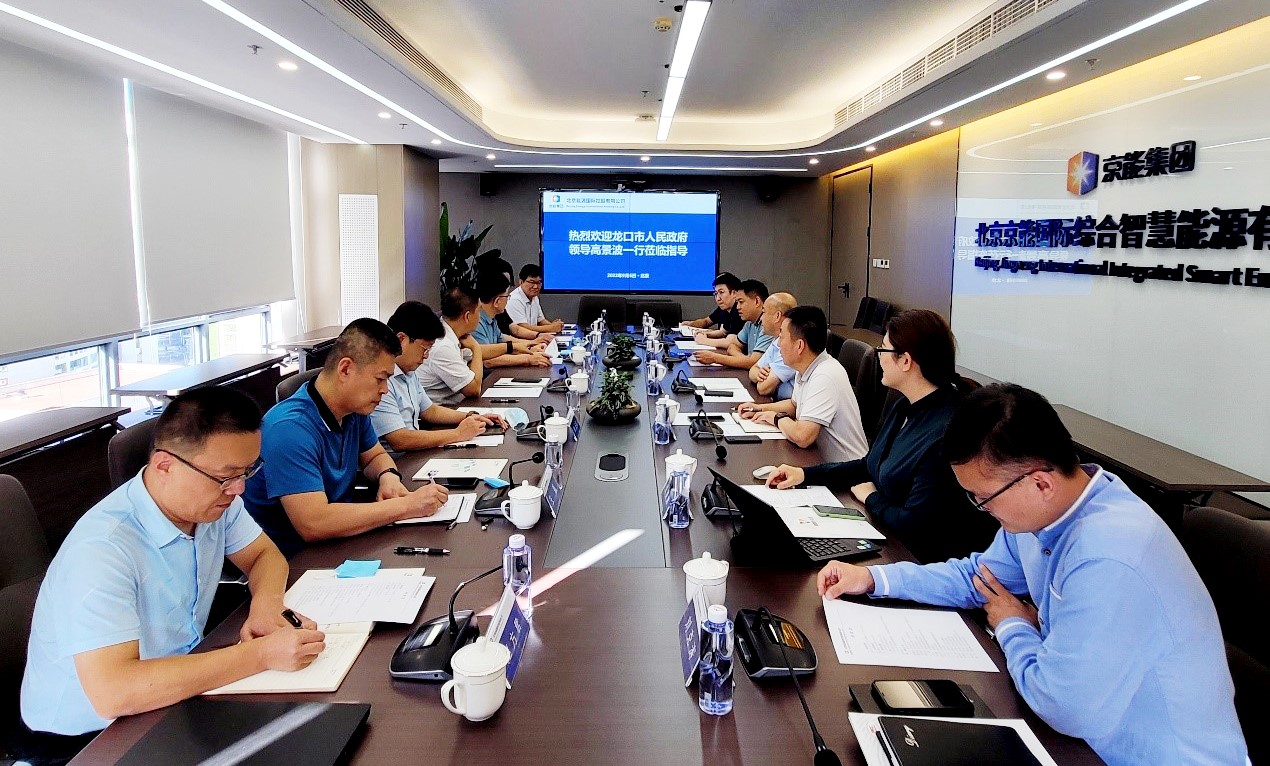 During the meeting, Wang Liuhu welcomed the visit of Gao Jingbo and his delegation, and introduced the business development and future planning of Beijing Energy International. He said that the company and Longkou Municipal Government have established a trusted and efficient communication mechanism on the basis of the investment cooperation agreement of 200MW/400MWh shared energy storage power station project, which was signed earlier. Going forward, the company will further give full play to its own advantages, actively explore cooperation in consideration of local development needs and energy structure, accelerate the landing of industrial projects, deliver a bumper harvest of social and economic benefits, and help Longkou achieve the dual carbon goals at an early date.
Gao Jingbo introduced the local development plan of Longkou City. He said that energy storage, as a key development positioning of new energy industry in the future, is now on a high-quality and rapid development track. It is hoped that the two sides will maintain a long-term friendly strategic partnership and accelerate the implementation of the cooperation results. The municipal government will provide all-round policy support and service guarantee, deepen the cooperation between government and enterprises, seek common development, and make contributions to the green and low-carbon development of the energy sector.