On September 16, 2022, Beijing Energy International was invited to participate in "Invest in Baise" Key Industry Promotion Conference and the project signing ceremony during the 19th China-ASEAN Expo. Liu Dongsheng, Vice President of Beijing Energy International signed a multi-energy complementary strategic cooperation agreement on behalf of the company, with Youjiang District Government of Baise of Guangxi, and a cooperation framework agreement for energy storage demonstration projects with Tianyang District Government of Baise.
According to the agreement, the company will adopt the operation mode of multi-energy complementary projects covering wind power, PV power, water and energy storage business. Specifically, it will promote the planning and investment construction of complementary renewable energy bases in Youjiang District, such as wind power, photovoltaic, small and medium-sized pumped storage, chemical energy storage, distributed photovoltaic in industrial parks and comprehensive energy utilization, and actively participate in the construction of national storage forest, under-forest economic development, industrial park construction, carbon sink asset management consulting services to improve the utilization efficiency of carbon sink. A demonstration project of 100MW/200MWh energy storage will be built in Tianyang District, with a planned investment of about 400 million yuan. After the completion of the two projects, it will further help Baise upgrade its industrial development, achieve both social and economic benefits, and contribute to the early realization of dual carbon goals.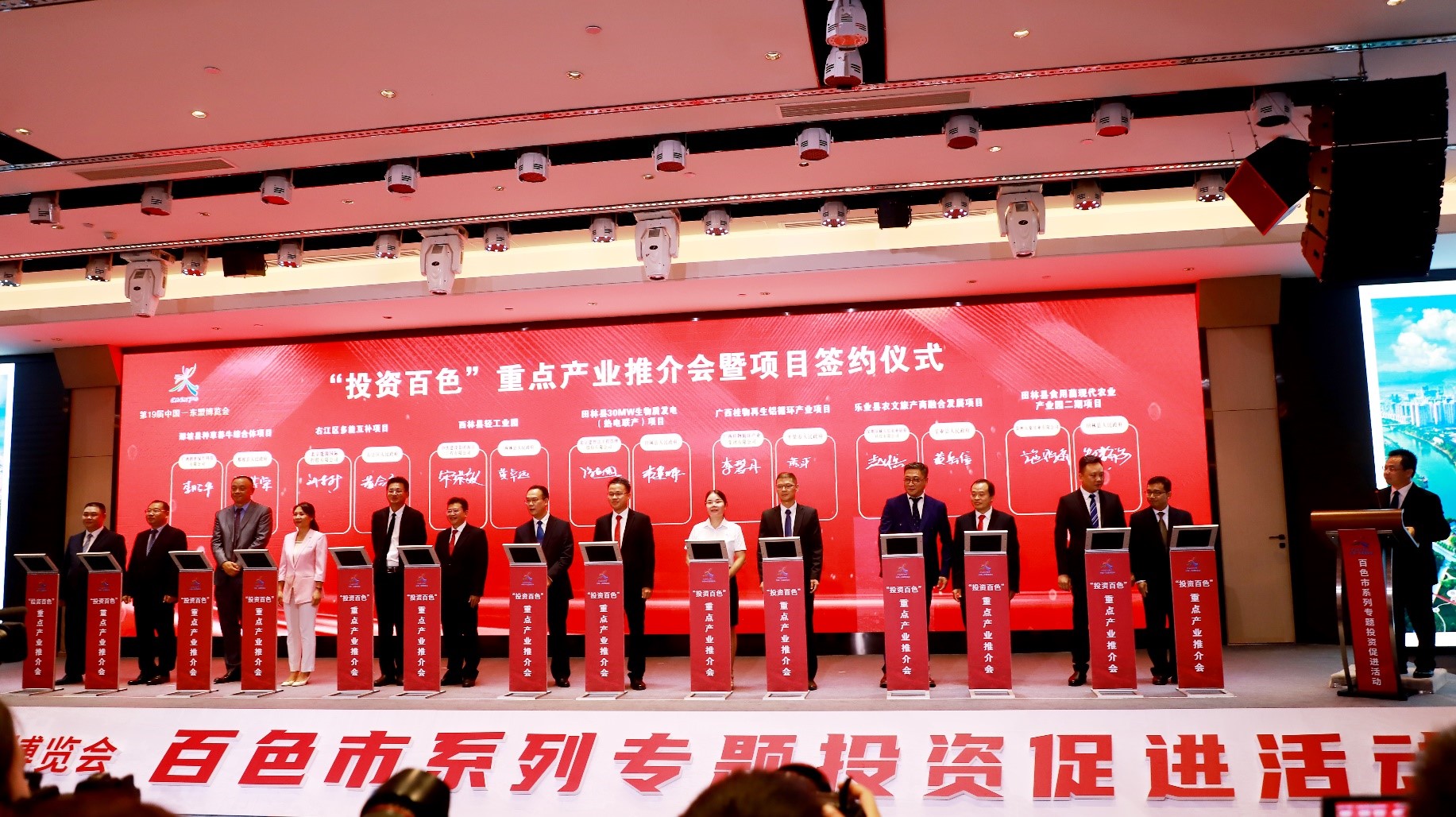 The conference and the project signing ceremony, sponsored by Baise Municipal Committee of CPC and Baise Municipal Government, aims to introduce Baise's investment advantages, key investment attractions and preferential policies, discuss cooperation and share development opportunities. Huang Rusheng, Secretary of Baise Municipal Party Committee, Ge Guoke, Mayor, Zhou Wuhong, Director of the Standing Committee of the Municipal People's Congress, Shi Guohuai, Chairman of the CPPCC of Baise, Lan Shudong, member and Secretary General of the Standing Committee of the Municipal Party Committee and Sun Ruijun, member of the Standing Committee of the Municipal Party Committee and Deputy Mayor; Wang Ruotao, Executive Deputy General Manager of Beijing Energy International South China Branch, and other related personnel attended the conference and signing ceremony.