BJ ENERGY INTL and Beijing Jingneng Tongxin Investment Management Co., Ltd. Held Exchanges
On November 1, 2022, Zhang Ping, chairman of the Board of Directors of Beijing Energy International met with Tang Xinbing, general manager of Beijing Jingneng Tongxin Investment Management Co., Ltd (hereinafter referred to as "Jingneng Tongxin") in Beijing. The two sides exchanged on in-depth cooperation in new energy and energy storage. Lu Xiaoxu, party branch secretary and deputy general manager of Jingneng Tongxin, Xu Chen and Wei Wei, deputy general managers, and Zhang Guoxiang, investment director; Liu Guoxi, deputy party secretary of the Beijing Energy International and chairman of the Trade Union, Liu Dongsheng and Jia Geng, vice presidents, Zhao Li, investment director, Wang Yang, chief financial officer, Liu Pengfei, director of the Company Office, An Xiaoxuan, head of the Preparatory Working Group for Party Building, and other relevant personnel attended the meeting.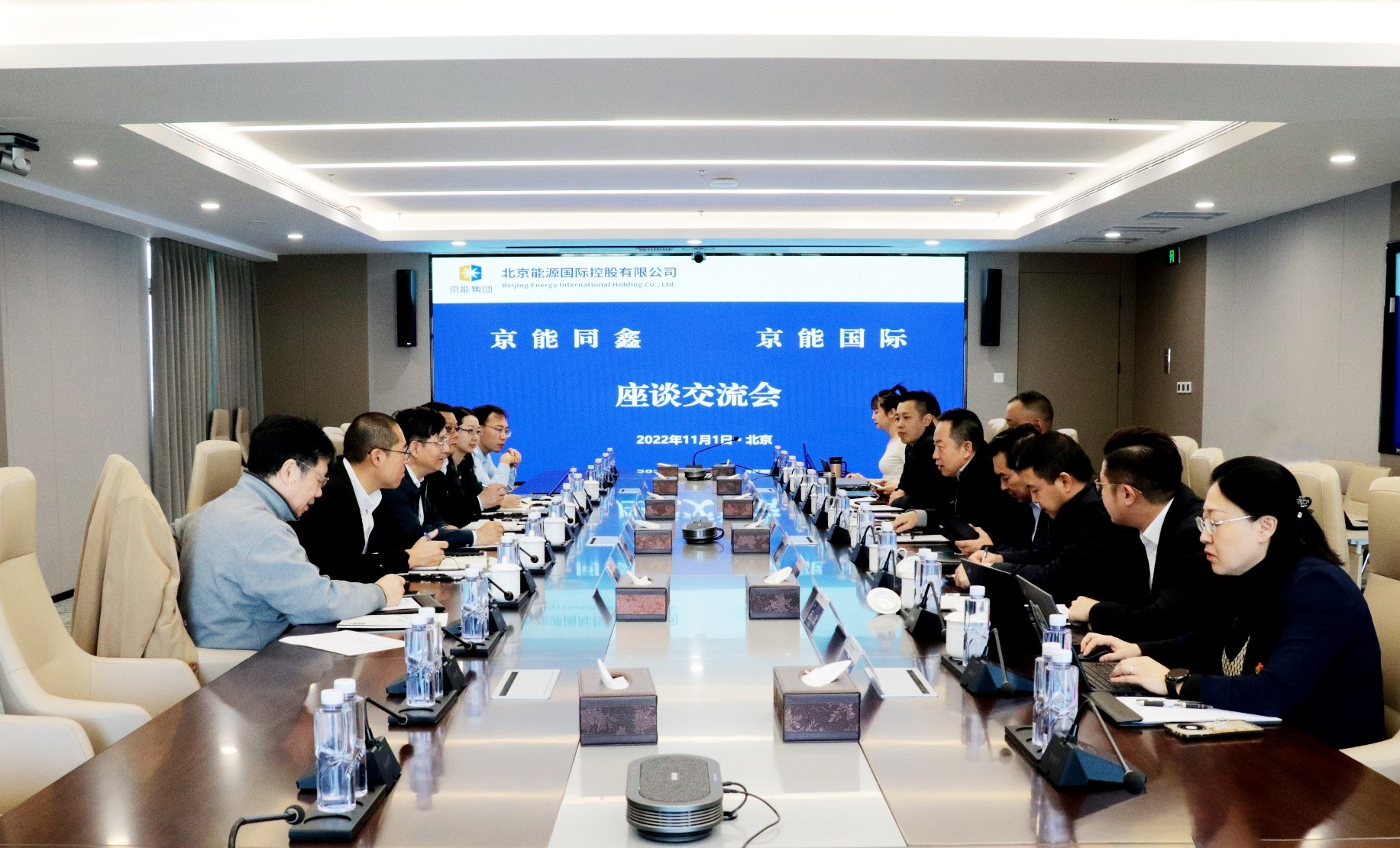 The two sides had an in-depth exchange on the strategic development, market expansion, operation and management of enterprises. Both sides agreed that as pioneer enterprises of mixed ownership reform, both of them have their own development characteristics and advantages. The two companies share the same development philosophy and goals, are strongly motivated to join hands, and enjoy a broad space for cooperation. Going forward, the two sides will further strengthen communication, internal coordination, focus on resource integration, optimize resource allocation, unleash internal vitality, broaden cooperation paths, actively innovate cooperation modes, accelerate the implementation of cooperative projects in areas such as new energy and energy storage, focus on project development, equity finance, application of new technologies, party building and dual carbon goals, and make their contributions in this regard.