Beijing Energy International Held the First Safe Production Committee Meeting of 2021
On February 4, 2021, Beijing Energy International Holding Co., Ltd. held the first Safe Production Committee meeting of 2021. The meeting was attended by members of the company's Safe Production Committee including Zhang Ping, Chairman of the Board of Directors and Zhu Jun, President of the Company. Members of the company's Safe Production Committee Office were also present as nonvoting delegates. The meeting was chaired by Zhu Jun.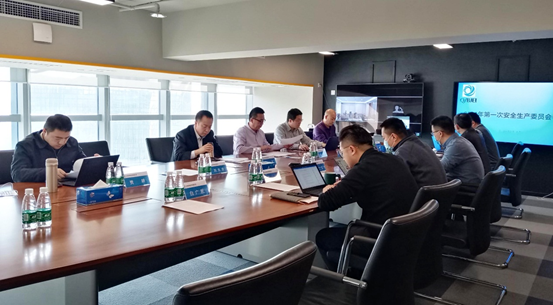 At the meeting, the company's Safe Production Department gave a briefing on the company's safety risk analysis and hidden danger investigation and correction based on the safety inspection and research in 2020, summarized the performance of safe production work in 2020, and reviewed the company's safe production priority arrangements and other matters of 2021. Vice President Wang Liuhu delivered the key information of the company's first Safe Production Committee meeting in 2021 and the safe production work conference of the first quarter of 2021.
Regarding the prominent safety risks at the turn of the year, Zhu Jun emphasized that all departments and units should strictly put in place epidemic prevention and control measures, strengthen hidden danger investigation and control as well as equipment operation and maintenance management so as to ensure production safety during the Spring Festival holiday.
Zhang Ping made key arrangements for safety production of 2021 from four aspects: first, to enhance political awareness and further raise awareness of the importance of safe production; second, to consolidate the responsibilities of safe production entities at all levels to make a sustained effort to forge a safe environment that is conductive to the company's high-quality and fast development; third, to enhance safety inspections and checks, and focus on rectification, implementation, and improvement to tackle existing weak links in safe production so as to consolidate the foundation of safety management; fourth, to take into full account the prevention and control of COVID-19 and reasonable arrangements for safe production at the turn of the year.