Starting a New Journey of Building the Company into a First-class International Clean Energy Ecological Investment Operator: 2021 Work Conference of Beijing Energy International
On February 26, Beijing Energy International Holdings Co., Ltd. held the 2021 work conference. The conference reviewed and summarized the work of 2020, analyzed the situation in an in-depth manner, identified the tasks and goals, planned the development of the company during the "14th Five-Year Plan" period, outlined the priorities in 2021. By forging agreement, gathering consensus, and enhancing confidence, the meeting built a new pattern of development and heralded a new journey of development.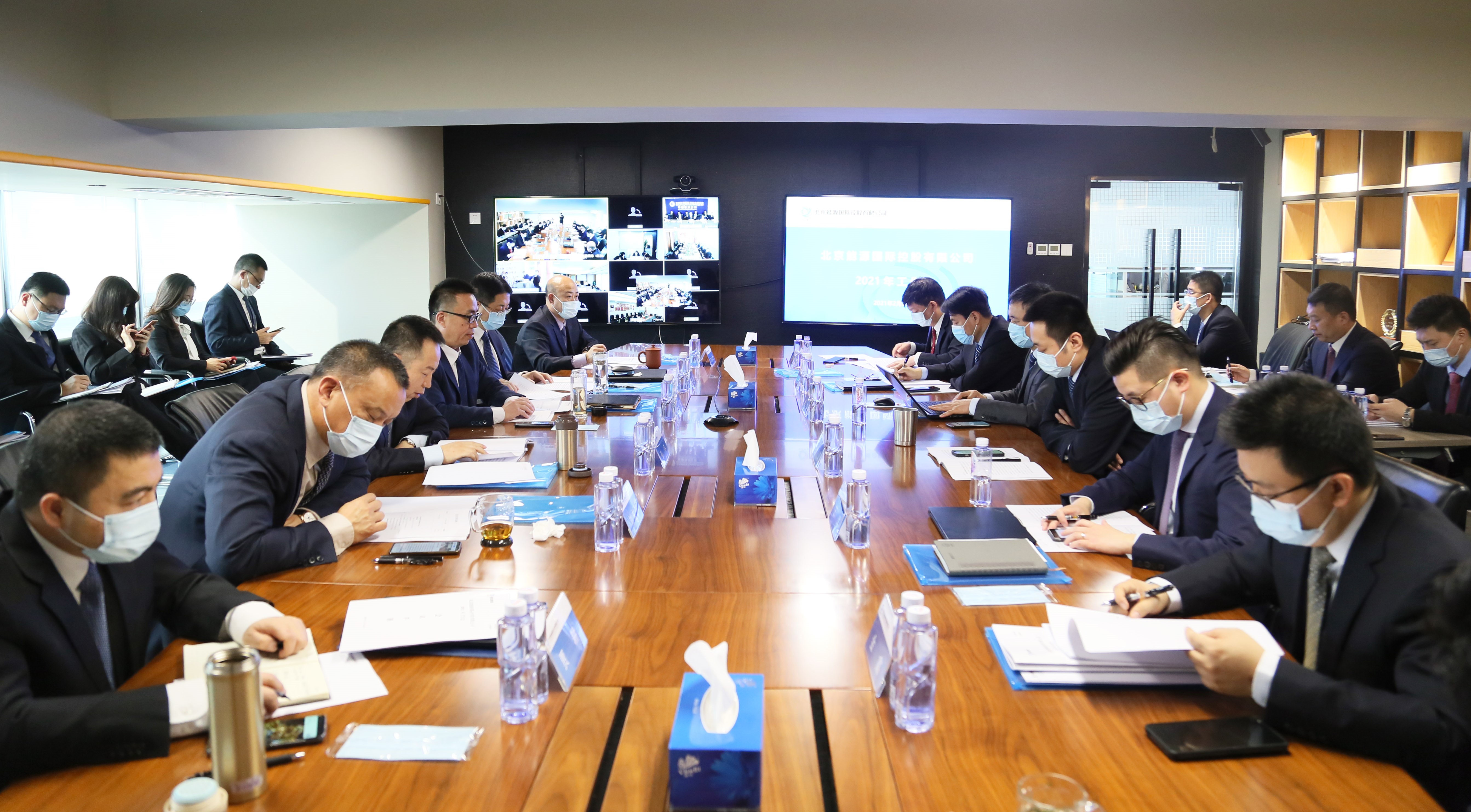 Zhang Ping, Chairman of the Board of Directors, delivered an important speech entitled Working together with Firm Conviction and Starting a New Journey of Building the Company into a First-class International Clean Energy Ecological Investment Operator. President Zhu Jun, on behalf of the company's managers, delivered a report on management and operation Deepening Reform, Seeking Innovative Developing, Improving Quality and Efficiency So as to Build the Company into a First-class International Clean Energy Ecological Investment Operator.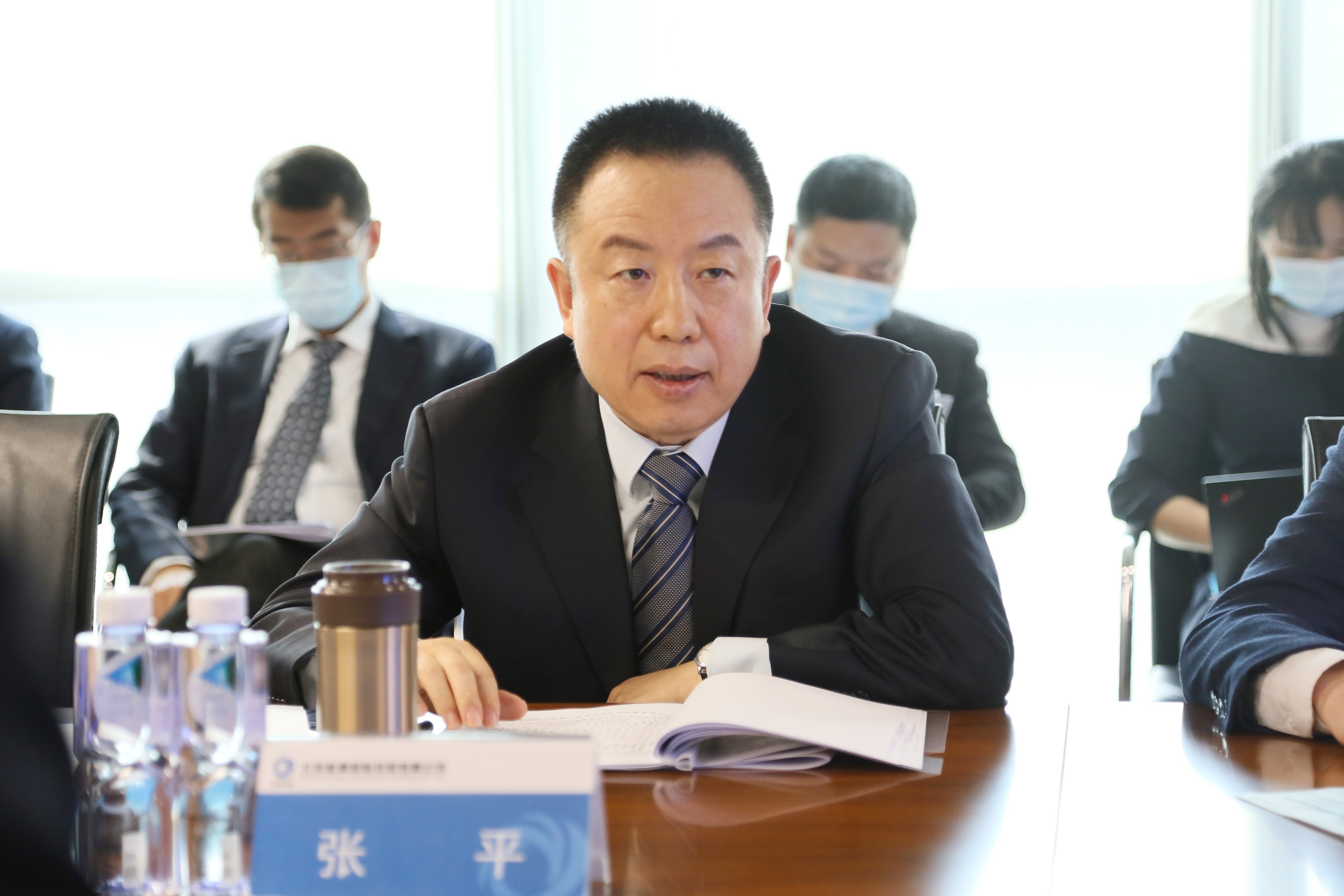 Zhang Ping pointed out that in the past year, the whole company has worked hard and forged ahead to embark on the fast track of development. Over the past year, the company has pushed forward reforms and innovations and identified the direction of future development strategies; taken multiple measures to speed up the resolution of outstanding historical problems; pioneered to enhance market expansion and resource reserves; made overall and coordinated efforts to broaden funding channels and reduce financial costs; remained pragmatic and efficient to optimize and adjust the management structure; gotten things done by speeding up the building of a team of professional managers; kept people-oriented and created a fair and just working atmosphere; reduced costs and increased efficiency, ensured safe production and operation, and successfully completed the annual tasks, which has fully demonstrated the sense of responsibility of the company's staff.
Zhang Ping stressed that 2021 marks the first full operating year for Beijing Energy International to embark on the new journey of building a first-class enterprise as well as a critical year in the company's strive to develop into a first-class international investor and operator in clean energy eco-system. To achieve this goal, the company will pursue strategic transformation, center on high-quality development, aim at improving shareholders' benefits, and accelerate large-scale and intensive deployment of such new energies as wind power and photovoltaic power at home and abroad. Through value creation, the company will provide full life cycle services for its global energy users and build a smart and coordinated clean energy eco-system with green energies as the main form as well as a mix of multiple energies. All these efforts help builds its core competitiveness. Focusing on the company's development strategies and key tasks in 2021, Zhang Ping put forward three work requirements. The first is to remain devoted to the core business in this world where you either forge ahead or fall behind. We must come to the dawning realization that a new era of energy is unfolding and we must fully tap this period of opportunity to act on the goals of emission peak and carbon neutrality and foster leap-forward development of the company. Specifically, we should simultaneously promote grid-connection and reserve to hit the annual target; we should make choices as what to pursue and what to abandon to achieve high-quality development; we should steadily push forward overseas business and keep risks under control; we should pool regional recourses at the headquarters to coordinate operations; we should expand financing channels as tools to facilitate the implementation of projects; and we should optimize the internal governance system to aim for efficient management. The second is to create value through innovative development. We must come to profound understanding that the trend of digitalization and intelligence of energy will inevitably emerge. Therefore, we must speed up business transformation and innovative planning, forge a new business model, improve market valuation and reward shareholders. Specifically, we should plan ahead in view of the development trend of technologies; we should transform the existing business model to deliver value; we should invest in key regions and sectors and devote efforts to developing comprehensive energy; we should study the building of a flexible organizational structure to achieve organizational empowerment; we should take an innovative approach to study the company's capital structure and increase the valuation. The third is to prioritize culture and take a people-oriented approach. We must realize that human capital is the primary resources boosting the company's future development. Therefore, we must foster corporate culture, explore party building with unique features, build a team made of top talents and realize the sustainable and sound development. Specifically, we should renew concepts and work style, promote the fusion of "party building and business" and improve the leadership and management skills of executives; we should build a team of professional and motivated managers; we should keep clean, honest and self-disciplined by holding the bottom line and abiding by the rules; we should create a simple and efficient management atmosphere so as to reduce communication costs; we should strengthen professional skill training to empower the employees; and we should speed up fostering corporate culture and build consensus.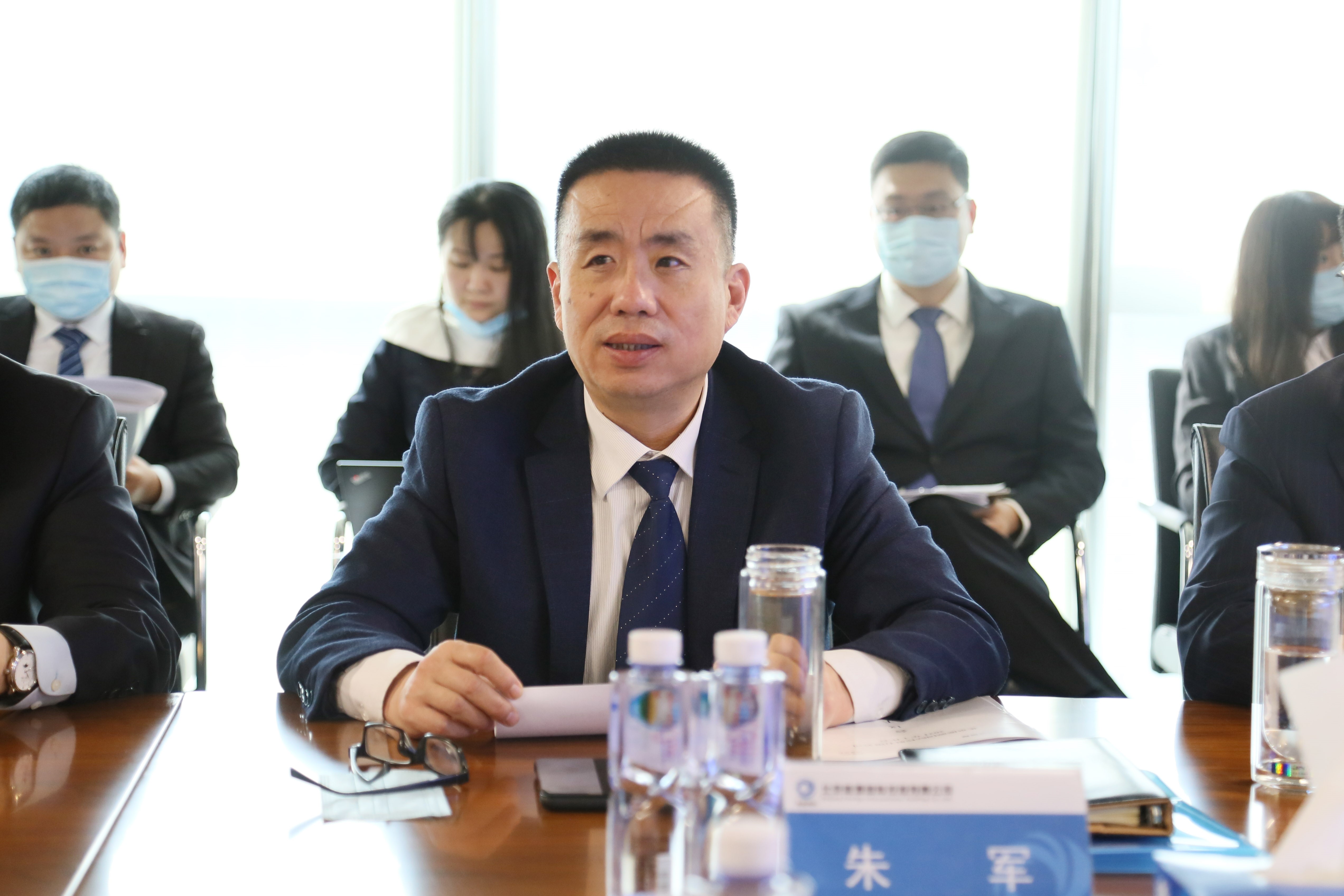 As Zhu Jun pointed out in this report, under the Board's leadership, in 2020 the whole company stood in one heart to overcome the challenges and impact of COVID-19, focused on the four aspects of addressing historic problems, reshaping strategic development plans, advancing institutional reform and strengthening production, operation and management. Achievements were made in institutional optimizing, project extension, capital operation, cost reduction and revenue increase, safe production and basic management, and all tasks and targets were delivered.
Looking forward to 2021, Zhu Jun stressed that efforts must be made to: 1. deepen the reform and unleash corporate vitality; 2. identify the direction and strengthen development dynamics; 3. improve quality and enhance asset management; 4. reduce cost, improve efficiency and competitiveness; 5. learn from the industrial leaders and strengthen basic management; 6. consolidate accountability and beef up security; 7. uphold integrity and righteousness to develop corporate culture.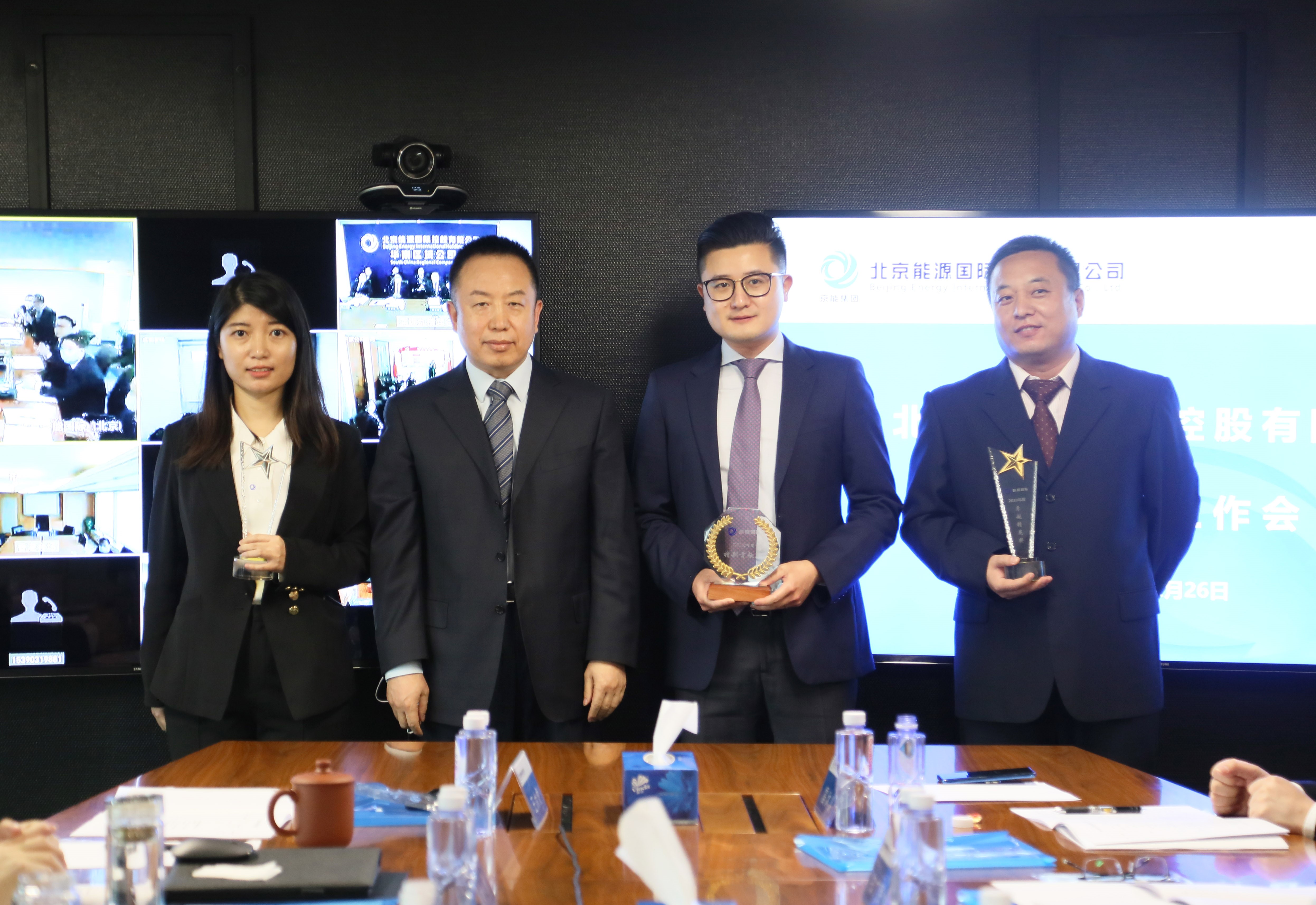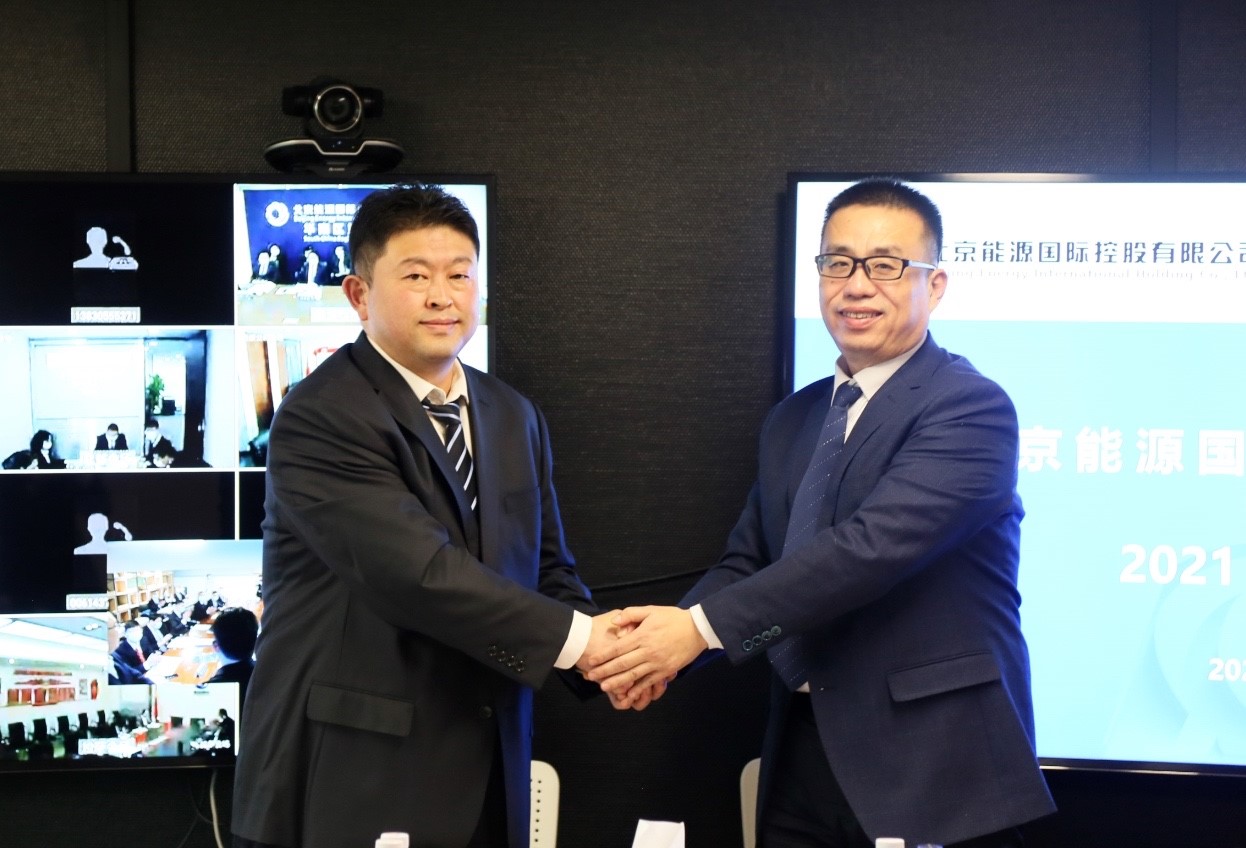 Decision to Acknowledge the Outstanding Individuals in 2020 was announced at the meeting, and Zhang Ping awarded trophies to those who won the title of special contribution, great excellence and star employee in 2020. Responsibility Document on the Operation Targets in 2021, and Responsibility Document on Security and Environmental Protection in 2021 were signed between Zhu Jun and regional representatives.
The video meeting was attended by Executive President Chen Qinglong, Vice Presidents Liu Dongsheng, Huang Hui and Wang Liuhu, and directors and department heads at the main venue, as well as the leadership, mid-level management and above at the venues in regional companies and Australian company.