On March 9, 2022, Zhang Ping, Chairman of the Board of Directors of Beijing Energy International met with Zha Zhengfa, Chairman of Zhenfa Holdings in Jiangsu, and the two sides discussed about in-depth cooperation in new energy and signed a strategic cooperation framework agreement. Li Hong, Deputy Director of Liyuan Development Zone Management Committee, Binhu District, Wuxi City, and Xu Jiang, Director of Economic Development Zone; Shi Xingdong, CEO of Zhenfa Holdings, and Vice Presidents, Chen Xizhen and Zhang Bin; Jia Geng, Vice President of Beijing Energy International, Liu Pengfei, Director of Administration Department, Zhang Zhaoyi, Deputy General Manager of Comprehensive Energy Company, Baltsa, Assistant General Manager of North Branch and other relevant personnel attended the meeting.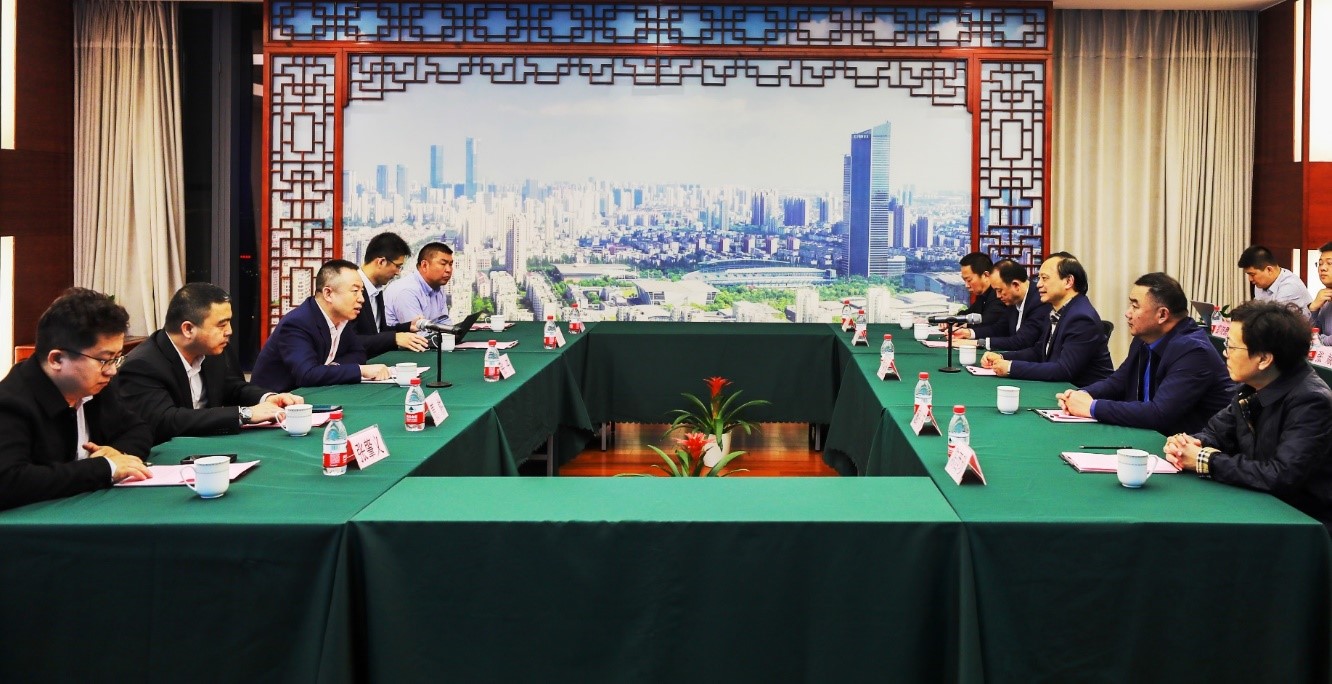 Zha Zhengfa extended a warm welcome to Zhang Ping and his delegation and introduced the current business and development plan of Zhenfa Holdings. He said that the two sides had gained in-depth understanding and mutual trust since the establishment of relationship, and that Beijing Energy International was pragmatic and efficient and their joint project had progressed smoothly. It is hoped that the two sides will take the signing of strategic cooperation agreement as an opportunity to fully strengthen cooperation in various fields such as the equity of project company, development and construction of new energy bases, etc., and establish a long-term strategic cooperative relationship, so as to jointly achieve win-win cooperation.
Zhang Ping introduced the recent development and business planning of Beijing Energy International. He said that Zhenfa Holdings, as a pioneer in the new energy industry, was a model enterprise in new energy, construction of integrated, smart energy project and application of technological innovation. The two sides are highly aligned on industrial development and enjoy broad prospects for cooperation. It is hoped that both sides will become long-term partners, capitalize on their respective professional and technological advantages, jointly build demonstration projects, accelerate the landing of cooperation projects, and continue to deepen cooperation, advance innovation and development, and deliver win-win results in areas such as investment, construction and operation of new energy and integrated energy projects, coordinated and integrated development of Beijing-Tianjin-Hebei region as well as rural revitalization.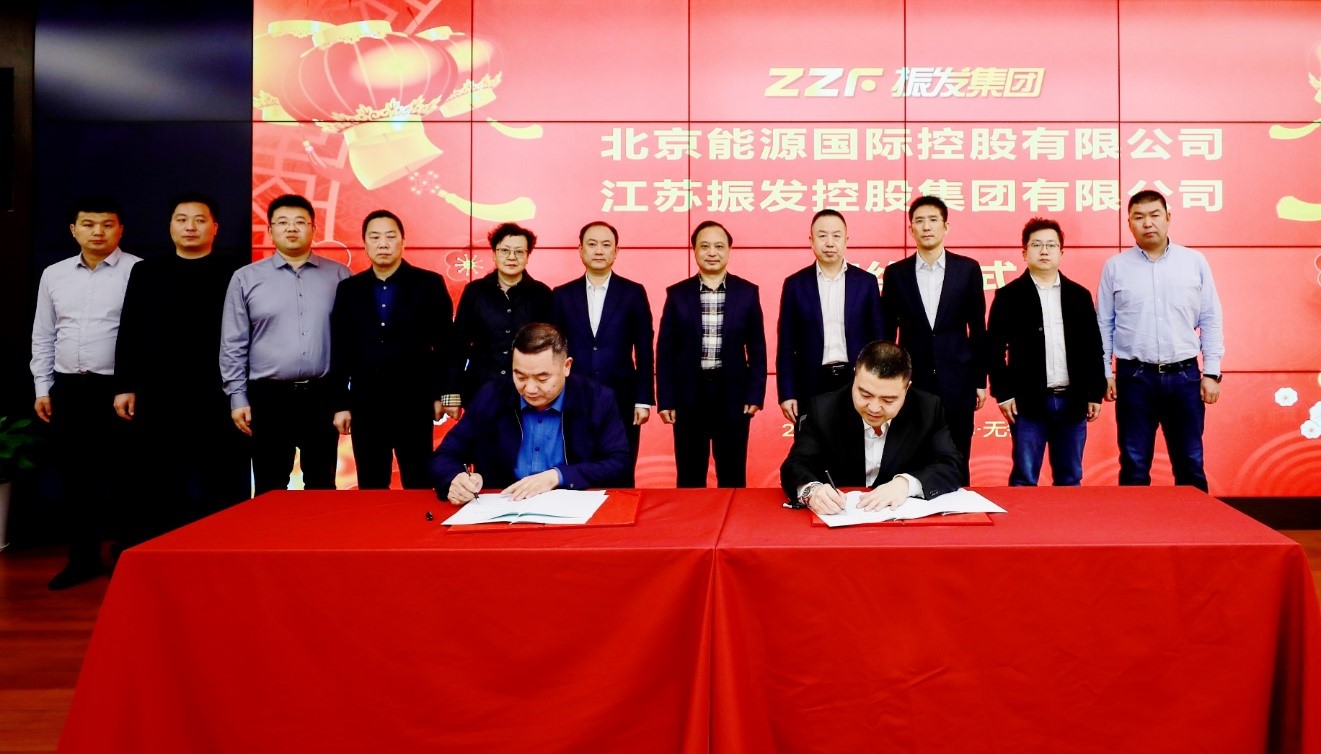 Subsequently, the two sides signed a strategic cooperation framework agreement, according to which, they will continue to deepen the cooperative relationship, expand and enrich cooperation through relying on their respective advantages in industrial layout and technology research and development, actively explore cooperation via resource acquisition, cooperative development and joint construction, promote the investment and construction of new energy bases in Inner Mongolia, continuously deepen the cooperation in distributed photovoltaic project construction, and contribute to green and low-carbon transformation and development at national scale.