President of BJ ENERGY INTL Met with Chairman of Jinyu New Materials Industrialization Group
On April 13, 2022, Zhu Jun, President of Beijing Energy International visited Zhu Yan, Party Secretary and Chairman of Beijing Jinyu New Building Materials Industrialization Group, and the two sides conducted in-depth exchanges on cooperation in integrated energy. Gao Hongjun, General Manager of Jinyu New Materials Industrialization Group, Jin Xuefeng and Wang Liwei, Deputy General Managers; Li Xijun, General Manager of Beijing International Comprehensive Energy Company, and other related personnel attended the meeting.
During the meeting, Zhu Yan welcomed the visit of Zhu Jun and his delegation, and introduced the development status and future planning of Jinyu New Materials Industrialization Group. He said that Jinyu Group and Beijing Energy Holding are both local enterprises, and Jinyu New Materials Industrialization Group is highly aligned with Beijing Energy International in terms of development concept and cooperation potential, and is very willing to foster in-depth cooperation around integrated energy solutions, construction of green building materials bases and ultra-low energy consumption of buildings in the parks of Jinyu, such as its Beijing Mafang Park, and jointly explore modern energy system, and create mutual benefit.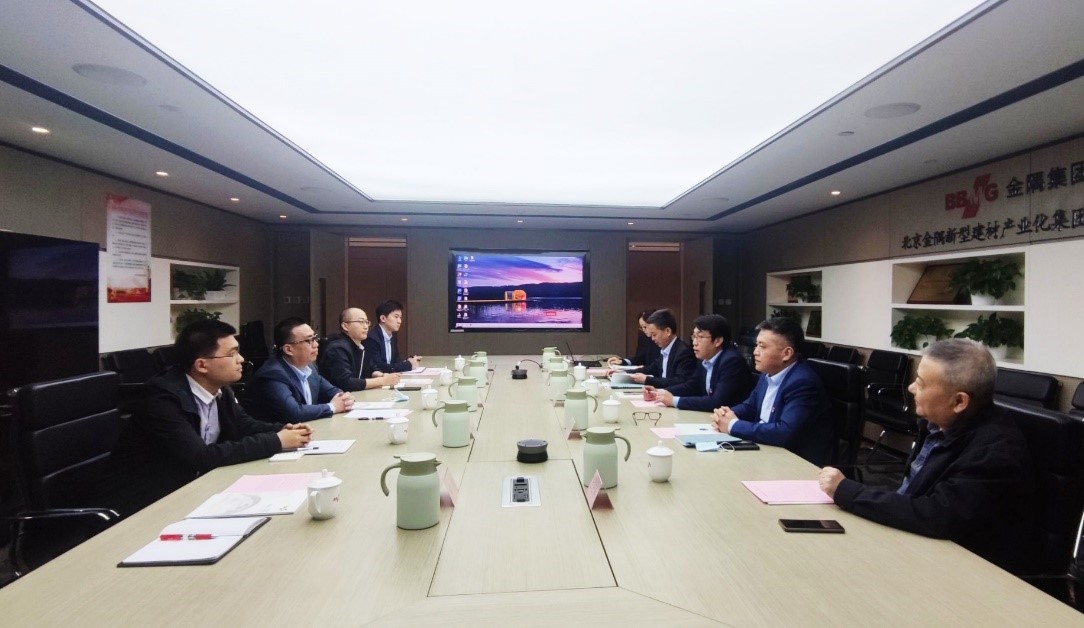 Zhu Jun introduced the current business and development plan of Beijing Energy International. He said that, as a pilot SOE for mixed-ownership reform in Beijing, the company is embracing high-quality and rapid development. The innovative development concepts of the two sides are highly convergent, and it is hoped to fully utilize their respective advantages in resource, expertise and market, synergize on all-round cooperation to build and deliver green building materials bases, integrated energy services, distributed photovoltaics and other fields, forge strong alliance and common development, boost the green and clean development of the capital city's energy industry, and facilitate the early attainment of dual carbon goal.