On April 15, 2022, Zhang Ping, Chairman of the Board of Directors of Beijing Energy International met with Fan Xianguo, Chairman of Shandong's Longma Holding Group in Beijing. The two sides had an in-depth discussion on strategic cooperation in clean energy. Li Huaiyi and Chi Heng, Vice Presidents of Longma Holding Group; Jia Geng, Vice President of Beijing Energy International, Zhao Li, Investment Director, Liu Lei, General Manager of Beijing Energy International North Branch Company, and other relevant personnel attended the meeting.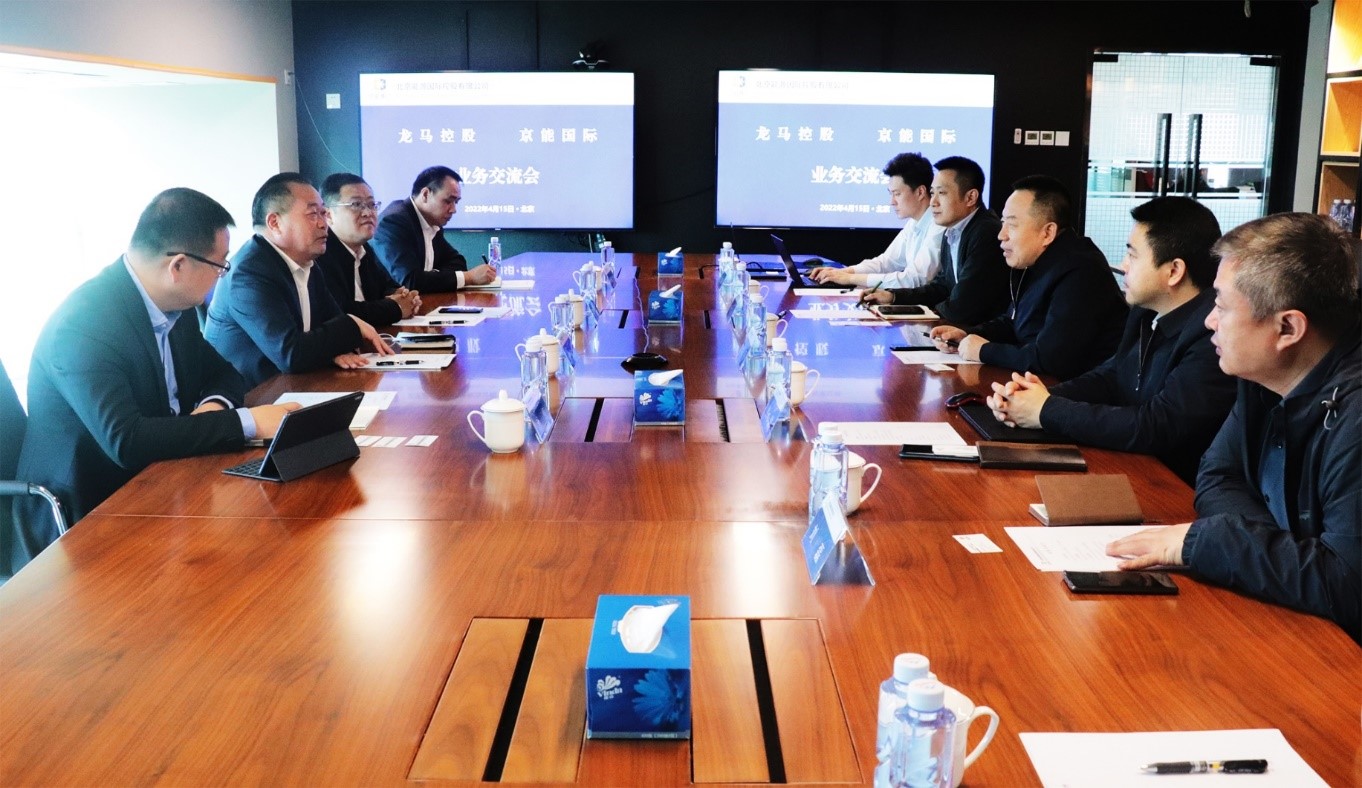 During the meeting, Zhang Ping welcomed Fan Xianguo and his delegation, and introduced the current development and future planning of Beijing Energy International. He said that the company is amid a high-quality and rapid development phase, and is committed to building a green, multi-functional and smart industry ecosystem of clean energy. He said that Longma Holding Group has been deeply engaged in wind power equipment and other fields for many years, with strong equipment manufacturing and market competitiveness and influence at home and abroad. The company is an important strategic partner of Beijing Energy International, and the development concepts of both parties are highly aligned. It is hoped that both parties will further strengthen communication and achieve better alignment, galvanize their resources and technology advantages, jointly expand the market of clean energy and auxiliary power projects so as to write a new chapter of cooperation.
Fan Xianguo introduced the industrial development of Longma Holding Group. He said that Beijing Energy International is a front-runner in expertise and development quality, and the two sides are strongly complementary in business cooperation. Longma Holding Group will give full play to its industrial advantages in wind power equipment and hoisting machinery and continue to expand new areas of cooperation with Beijing Energy International. It is hoped that the two sides will keep close contact, conduct exchanges in an all-round way, synergize to deepen strategic cooperation, boost the implementation of major projects, in order to achieve more fruitful results, cutting-edge innovation and win-win outcomes.