On April 29, 2022, Guan Tiangang, VP of Beijing Energy Holding supervised Beijing Energy International, together with GM and DGM of Business Planning Department, Yang Song and Guan Huiyao, etc. Zhang Ping, Party Secretary and Chairman of the Board of Directors of Beijing Energy International, President Zhu Jun, V.P. Huang Hui, V.P. Wang Liuhu, V.P. Jin Xin, and other relevant personnel attended the event.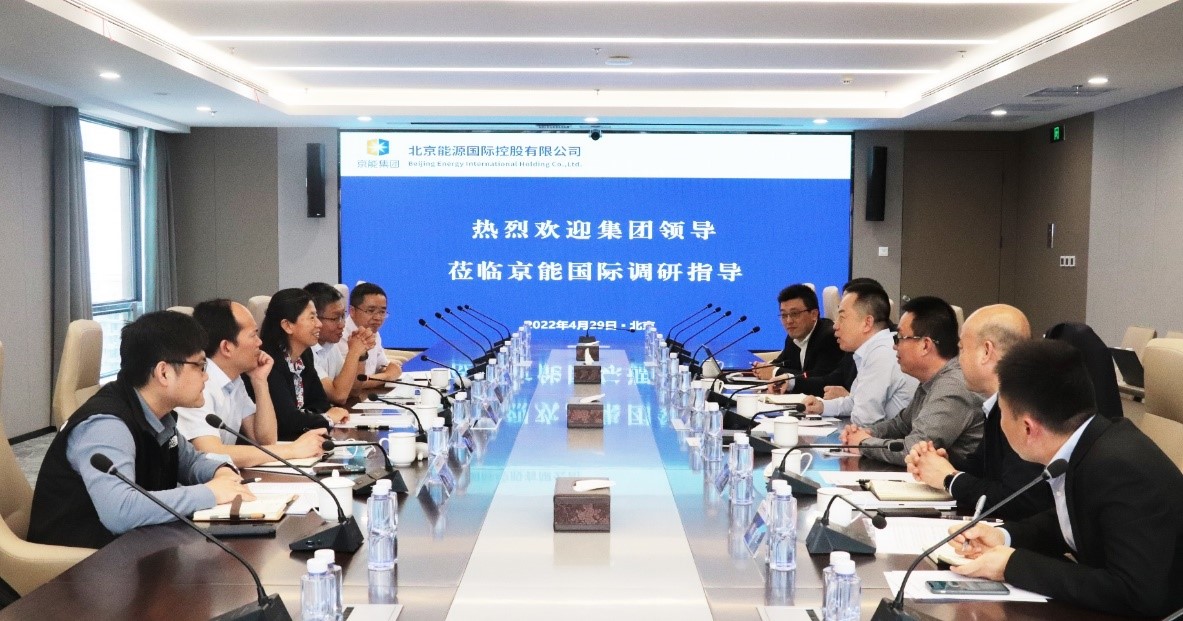 During the meeting, Guan and her team listened to the presentation made by Zhang Ping, and they had an in-depth exchange on the key management tasks of Beijing Energy International's projects, such as investment and construction, power marketing, state subsidy verification, bidding and procurement, operation and production, etc.
Since its restructuring in February 2020, Beijing Energy International has made every effort to seize the development opportunities of the industry, rapidly expand the scale of its core business, innovate financing channels, strengthen benchmarking with competitors, prioritize cost reduction and efficiency improvement, enhance its development momentum, keep its production and operation healthy and stable, improve its development efficiency as well as total profit. Its total controlled and confirmed installed capacity has reached 12 million kilowatts, marking a new journey of high-quality and rapid development.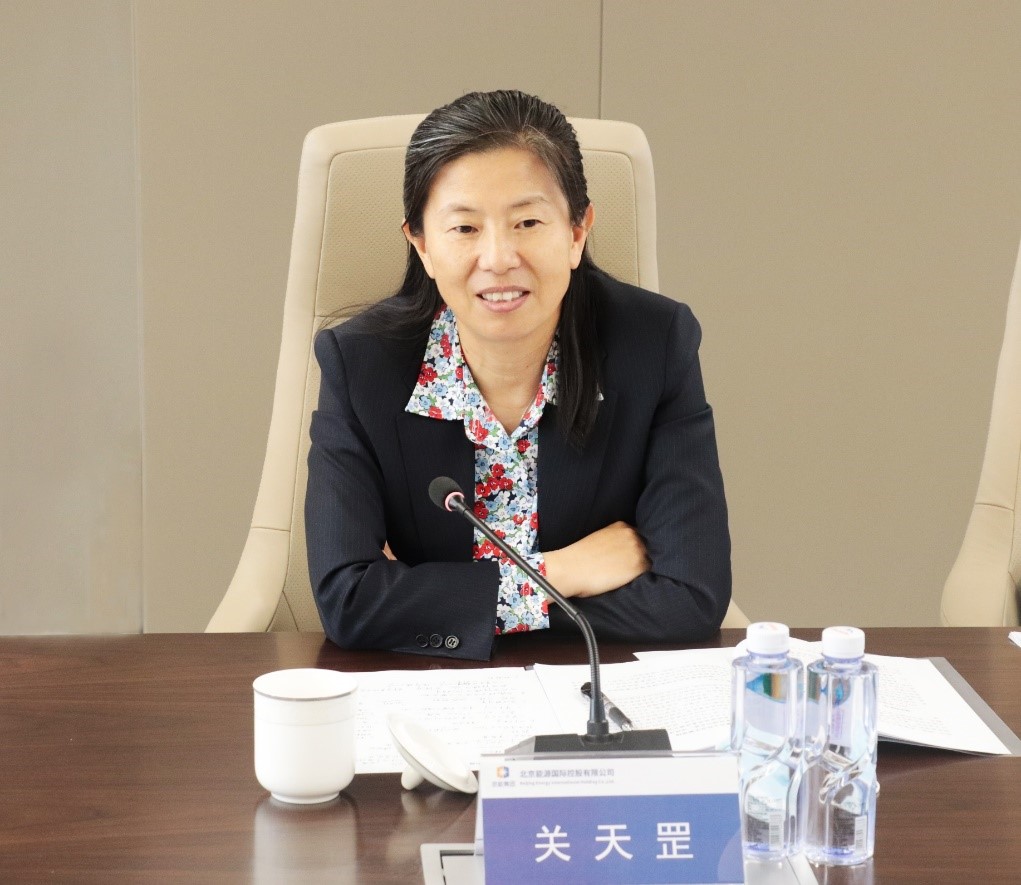 Guan said that over the past two years, Beijing Energy International has made great efforts in improving efficiency, innovations and performances, it has stood united in tackling many difficulties, and has achieved brilliant results amongst fierce market competition, laying a solid foundation for building a first-class international clean energy provider and green investor and operator. She spotlighted the following guidance with respect to the next phase of its operation and management: Firstly, it is necessary to maintain the momentum of high-quality, high-efficiency and rapid development, continue to seize development opportunities and carry forward the "three thousand spirit", expand the scale of high-quality development, and make groundbreaking contrition to Beijing Energy Holding in offshore wind power and other fields as soon as possible. Secondly, it is necessary to further strengthen standardized management, control investment risks, devote to the management promotion campaign, optimize and improve management standards and processes, strengthen post-investment evaluation, avoid economic risks and integrity risks, and lay a solid foundation for the its healthy, sustainable and rapid development. Thirdly, it is necessary to carry out benchmarking with international first-class competitors, strengthen operation and management, carefully study scale-up measures to release benefits based on the operation characteristics of new projects, and continuously improve profitability. Fourthly, in the process of high-quality and rapid development, it is necessary to establish an investment withdrawal mechanism, and decisively exit from projects that do not contribute to the company's development, so as to avoid potential burdens.