Beijing Energy International Held Talks with Suihua Municipal Party Committee and Municipal Government of Heilongjiang Province
On July 20, 2022, Zhang Ping, Chairman of the Board of Directors of Beijing Energy International visited Suihua City, Heilongjiang Province to meet with Zhang Baowei, secretary of Suihua Municipal Party Committee. The two sides had a discussion on in-depth cooperation in new energy. Yu Lei, member of the Standing Committee of Suihua Municipal Party Committee and secretary general of Suihua Municipal Party Committee, Wu Yongjiu, deputy mayor, Guan Haitao, secretary of Lanxi County Party Committee, Wu Di, county head, Sui Xupeng, director of Municipal Development and Reform Commission, and Chi Feng, director of Municipal Economic and Trade Bureau; Jia Geng and Wu Chaoke, vice presidents of Beijing Energy International, and He Kun, general manager of Northeast Branch, attended the meeting.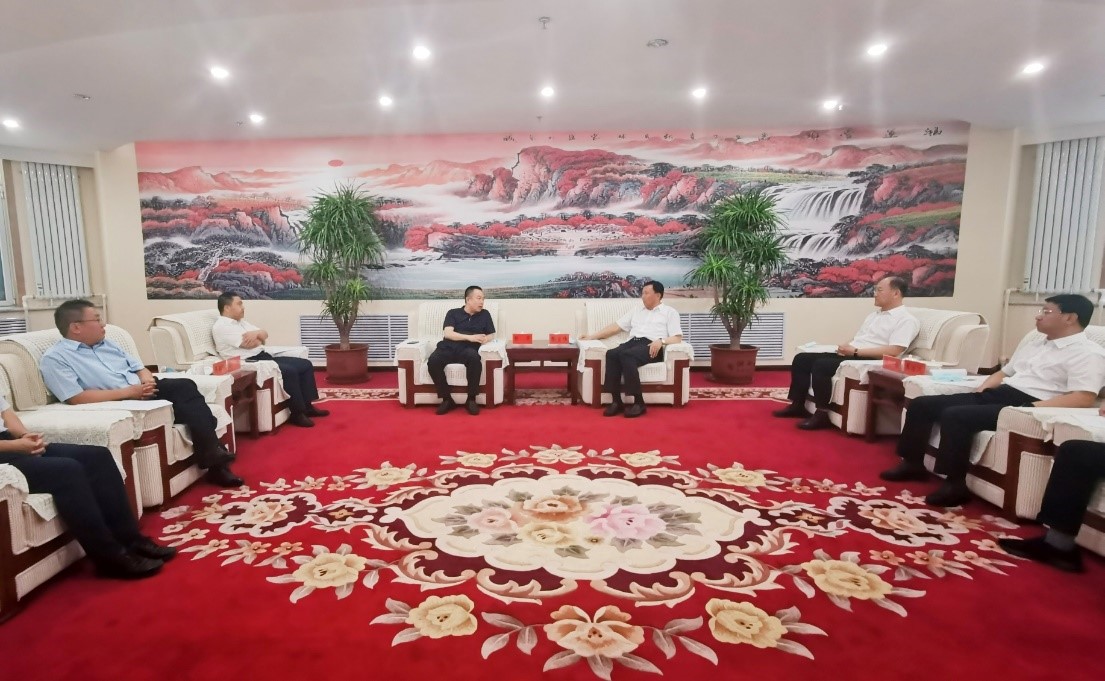 During the meeting, Zhang Ping thanked Suihua Municipal Party Committee and Municipal Government for their trust and support and introduced the company's international business development and future planning. He said that the northeast market is a key area for Beijing Energy International to plan and invest in the future, and Suihua City has a unique advantage in scenery and resources. Beijing Energy International is very much looking forward to all-round cooperation with the city in new energy, actively broadening ideas, expanding and deepening cooperation, promoting landing of projects, leveraging complementary advantages and win-win development, and helping the city achieve a bumper harvest of social and economic benefits.
Zhang Baowei welcomed the visit of Zhang Ping and his delegation and introduced the basic situation of Suihua and the development status of various industries. He said that the city is located in the plain area, rich in scenic resources, and has the natural advantage of developing clean energy. It has built industrial clusters such as food processing and medical chemicals, etc. he said the city welcomes the company to participate in the new energy development and hoped that the company could recommend strategic partners to invest locally, promote industrial projects landing as well as local economic development. Suihua Municipal Party Committee and Municipal Government will provide all-round policy support and service guarantee, create a better business conditions and a better investment environment, continuously deepen the pragmatic cooperation between local enterprises, and jointly strive for common development.