BJ ENERGY INTL Held Talks with the Party Committee and Government of Qianguo County, Jilin
On December 28, 2022, Zhang Ping, chairman of the Board of Directors of Beijing Energy International visited Qianguo'erluosi Mongolia Autonomous County (hereinafter referred as "Qianguo County"), Jilin Province and met with Yang Wenhui, member of the Standing Committee of Songyuan Municipal Committee and secretary of Qianguo County Committee. The two sides had a discussion on in-depth cooperation in new energy.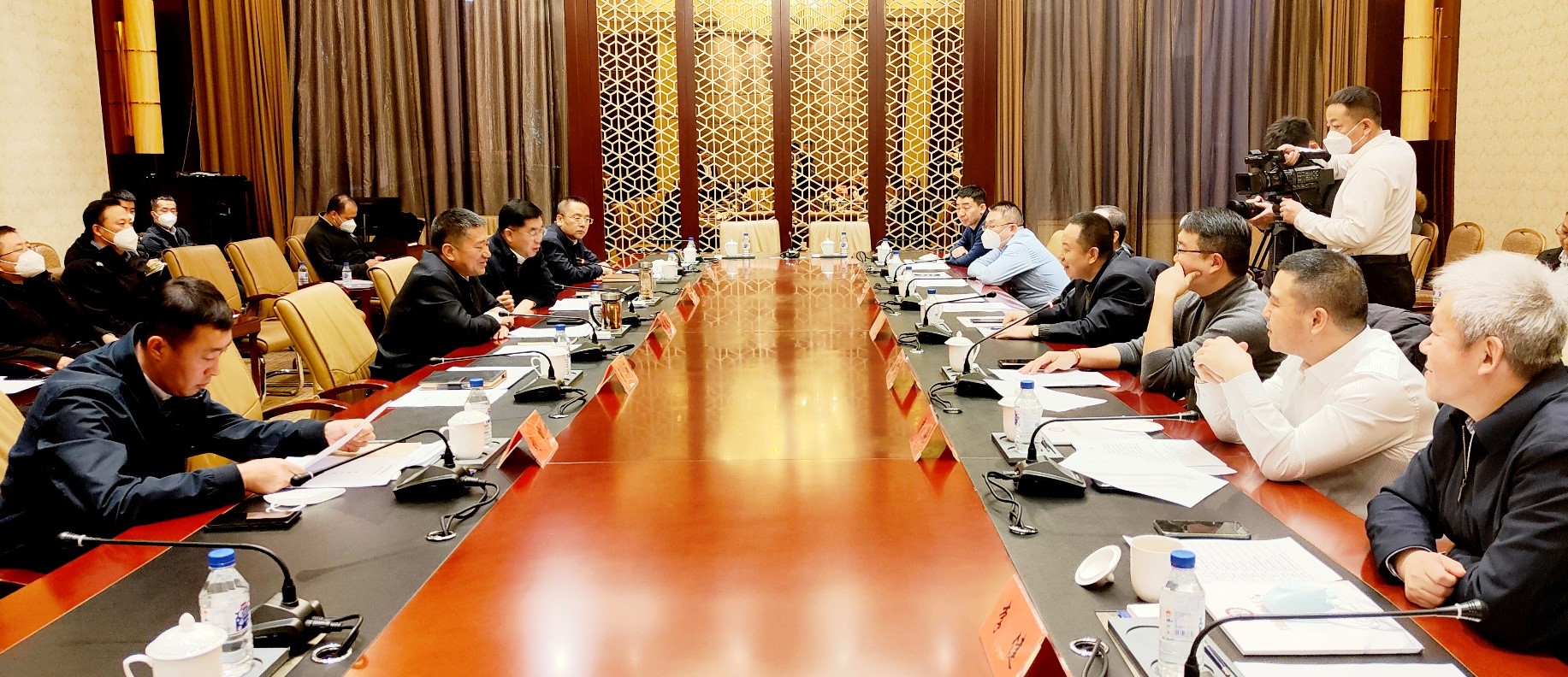 During the meeting, Yang Wenhui welcomed the visit of Zhang Ping and his delegation and introduced the new energy resources and local development planning of the county. He said that the county has unique solar and wind endowments and a vast new energy market. He pointed out that Beijing Energy International was an industry champion well known for its flexible mechanism and had scored amazing achievements in the field of new energy. He welcomed the company to invest in the county and hoped that the two sides would deepen cooperation in clean energy, zero-carbon parks and other fields. The county will provide all-round policy support and service guarantee and further promote deeper cooperation between government and enterprises for common development.
Zhang Ping thanked Qianguo County Party Committee and Government for their strong support and trust to the company and then introduced its business development and future planning. He stressed that the company has always regarded Jilin Province as a strategic place for its development, and it will continue to give full play to its own advantages, fully consider the local development needs and energy mix, strive to build a new energy base in the county, solidly promote all the preliminary work, boost the implementation of the industrial projects and upgrade the regional new energy industry to deliver social and economic benefits at regional scale, so as to contribute to the early realization of the dual carbon goal in the county.
Mandula, deputy secretary of Qianguo County Committee and county magistrate and relevant department heads; Li Bing, president of Sembcorp (China); Ding Xiuqin, chairman of Joing Technology; Jia Geng, vice president, and Wu Chaoke, vice president of Beijing Energy International, He Kun, general manager of Northeast Branch Company, Li Jian, general manager of Beijing Energy Sembcorp and other relevant personnel attended the meeting.