On May 12, 2023, Jiang Fan, party secretary and chairman of Beijing Energy Holding, led a supervisory team to Beijing Energy International's Northeast Branch Company in Changchun, Jilin Province. Sui Xiaofeng, vice president of Beijing Energy Holding, Jia Fabin, secretary of the Board of Directors and director of the Company Office; Zhang Ping, chairman of the Board of Directors of Beijing Energy International, Jia Geng, vice president, and Li Jian, general manager of Beijing Energy Sembcorp, accompanied the tour. The leaders of Northeast Branch Company and the heads of relevant departments attended the meeting.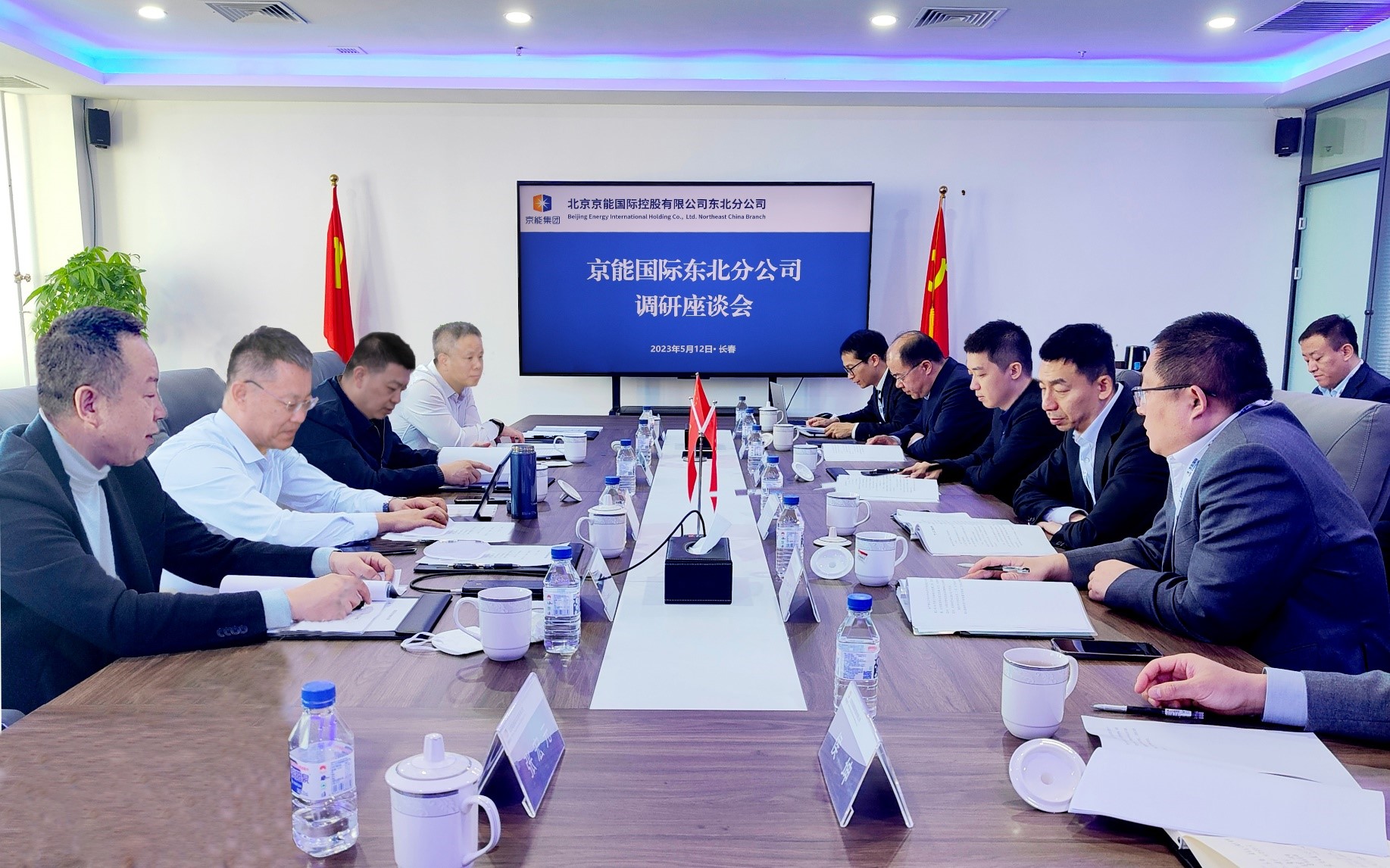 During the meeting, the Northeast Branch Company presented on the key progress of project development, engineering construction and production safety.
Jiang Fan fully affirmed the milestone achievements of the Northeast Branch Company and the morale of the team and put forward requirements for the follow-up work.
First, prioritize efficiency and development. It is important to seize the development window of new energy industry, deeply cultivate the market in the three provinces in Northeast China, focus on "Green Power into Beijing" project, promote the implementation of the new energy base projects, and maintain the high quality, high efficiency and rapid development.
Second, consolidate the foundation and improve the management. We need to strengthen standardization, internal control and compliance systems, enhance compliance awareness in business management, strengthen risk control and lay a solid foundation for management. And it is necessary to strengthen team building, focus on the "Five Fine Management", build an elite team excels in operation and management and is truly innovative, in order to bolster the core competitiveness of the company.
Third, empowerment through Party-building and business improvement. Adhere to and strengthen the leadership of the Party, apply the thought of socialism with Chinese characteristics for the New Era to bringing the team closer, carry out thematic education as a critical opportunity to promote business development, unleash the power of the actions arising from "Party-building and dual carbon" efforts to promote project development, efficiency improvement. We will transform the vitality from Party-building into a strong driver for the high-quality development.