On September 5, 2023, Zhu Jun, president of Beijing Energy International, met with Pedro Batista, a member of the board of directors of Eletrobras in Beijing. The two sides exchanged on in-depth cooperation in clean energy.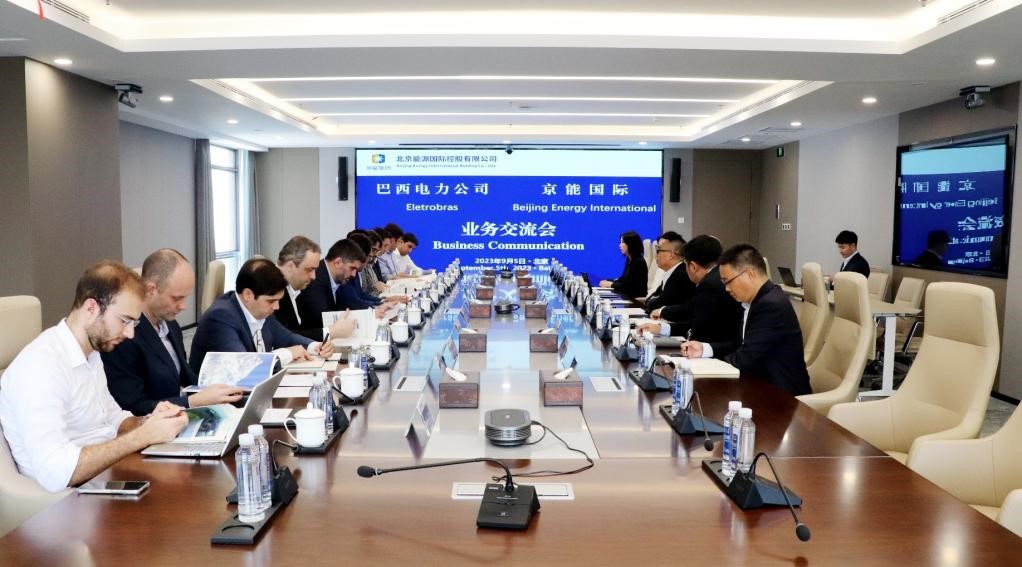 At the meeting, the two sides introduced their respective business and future plans and agreed that both companies are leading in their respective fields and have achieved remarkable results. The development concepts of the two sides in clean energy are highly aligned and there is a broad space for cooperation. In the future, they will actively seek cooperation opportunities in overseas investment to achieve a win-win outcome, and jointly help the global energy sector transition towards green and low-carbon.
Members of the board of directors of Eletrobras Felipe Dias and Carlos Eduardo Pereira, engineering director Italo Freitas, director of Innovation and R&D Digitalization Juliano Dantas business development director Leonardo Walter Business, and board consultants Ricardo Geromel and Rui Cavendish; vice president Wang Liuhu and vice president Wu Chaoke of Beijing Energy International, and Guo Liang, general manager of the Overseas Business Department, and other relevant personnel attended the meeting.