BJ ENERGY INTL Held Talks with Qianguo County Government in Songyuan of Jilin Province
On August 31, 2023, Wu Chaoke, vice president of Beijing Energy International, met with Mandula, deputy party secretary of Qianguo County, Songyuan City, Jilin Province. The two sides exchanged on in-depth cooperation in new energy.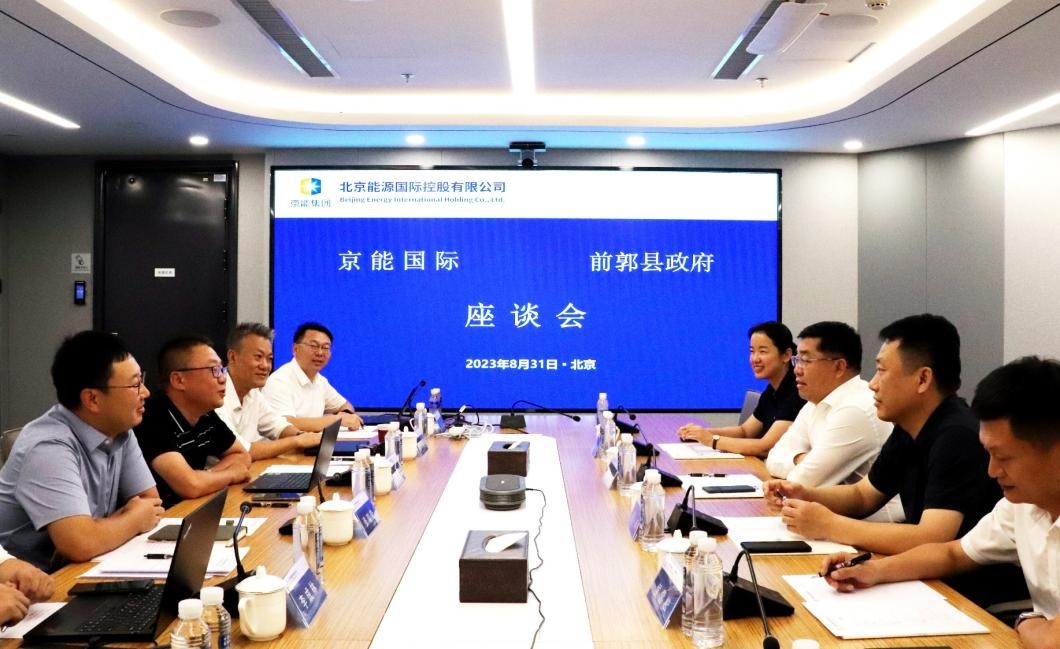 At the meeting, both sides believe that Qianguo County is rich in wind and solar resources and excellent in investment environment, and their development concepts on green energy are highly aligned. Going forward, within the bilateral framework of the signed Investment Cooperation Agreement of Zero Carbon Industrial Park, they will pragmatically deepen cooperation and communication mechanisms in the fields of new energy development and construction, complement each other's advantages and win-win cooperation, accelerate the implementation of projects to boost local economy and empower the county to become a comprehensive demonstration base for new energy applications.
Qi Bing, deputy magistrate of Qianguo County, Hao Chunguang, director of the Bureau of Commerce, and Hou Xuesong, head of the Special Key Projects; Liu Hongming, director of Joing Technology; Sun Rui, deputy general manager of the Strategic Investment Department of Beijing Energy International, Zhang Ruirong, deputy general manager of Beijing Energy Sembcorp and other relevant personnel attended the meeting.